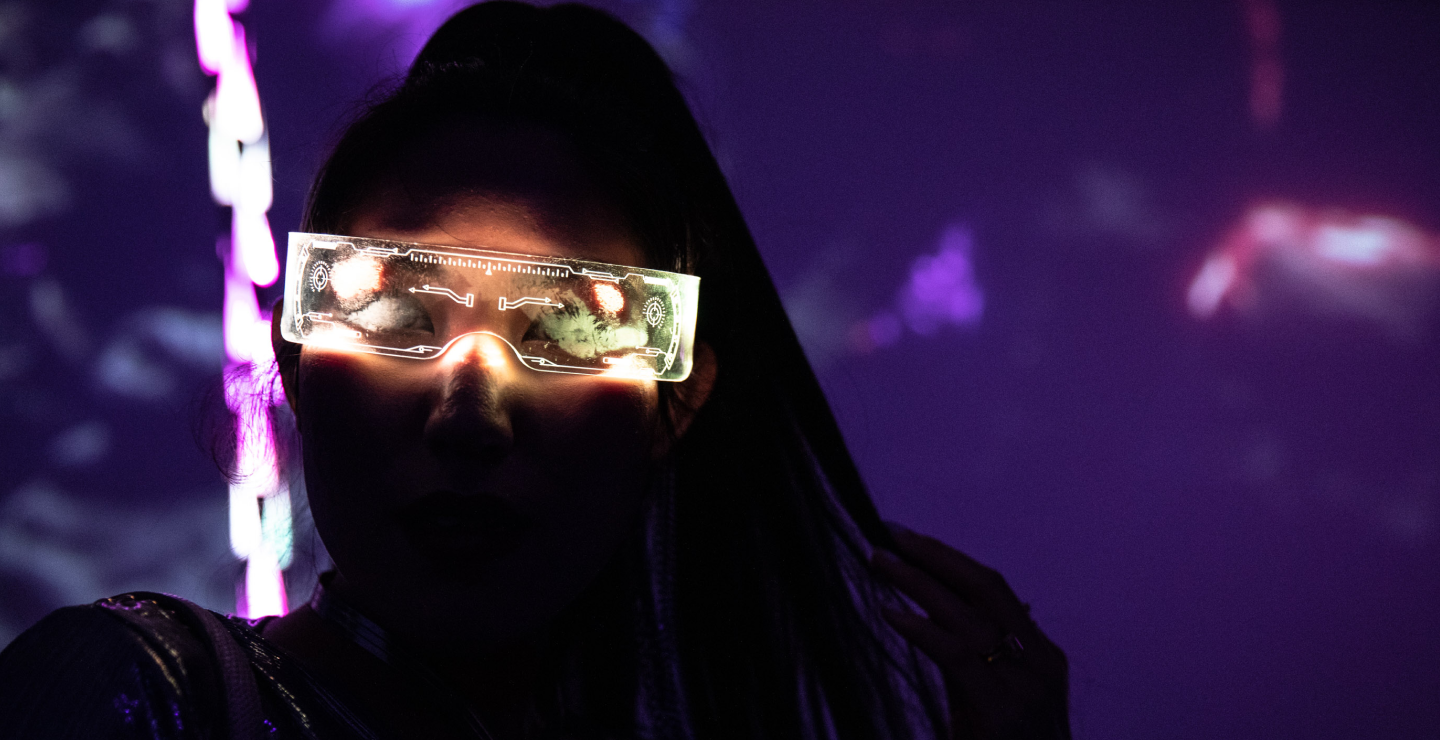 Music, immersive theater, and more
Come see Nocturne X in a completely different light with Nightfall! With different events every month, dance the night away on a journey through space-time with our weekend night programming just for adults. Come see this expansive exhibition light up with live DJ performances, immersive theater experiences and more. Grab a drink and reunite with friends under Nocturne X's eight moons and immerse yourself in something new.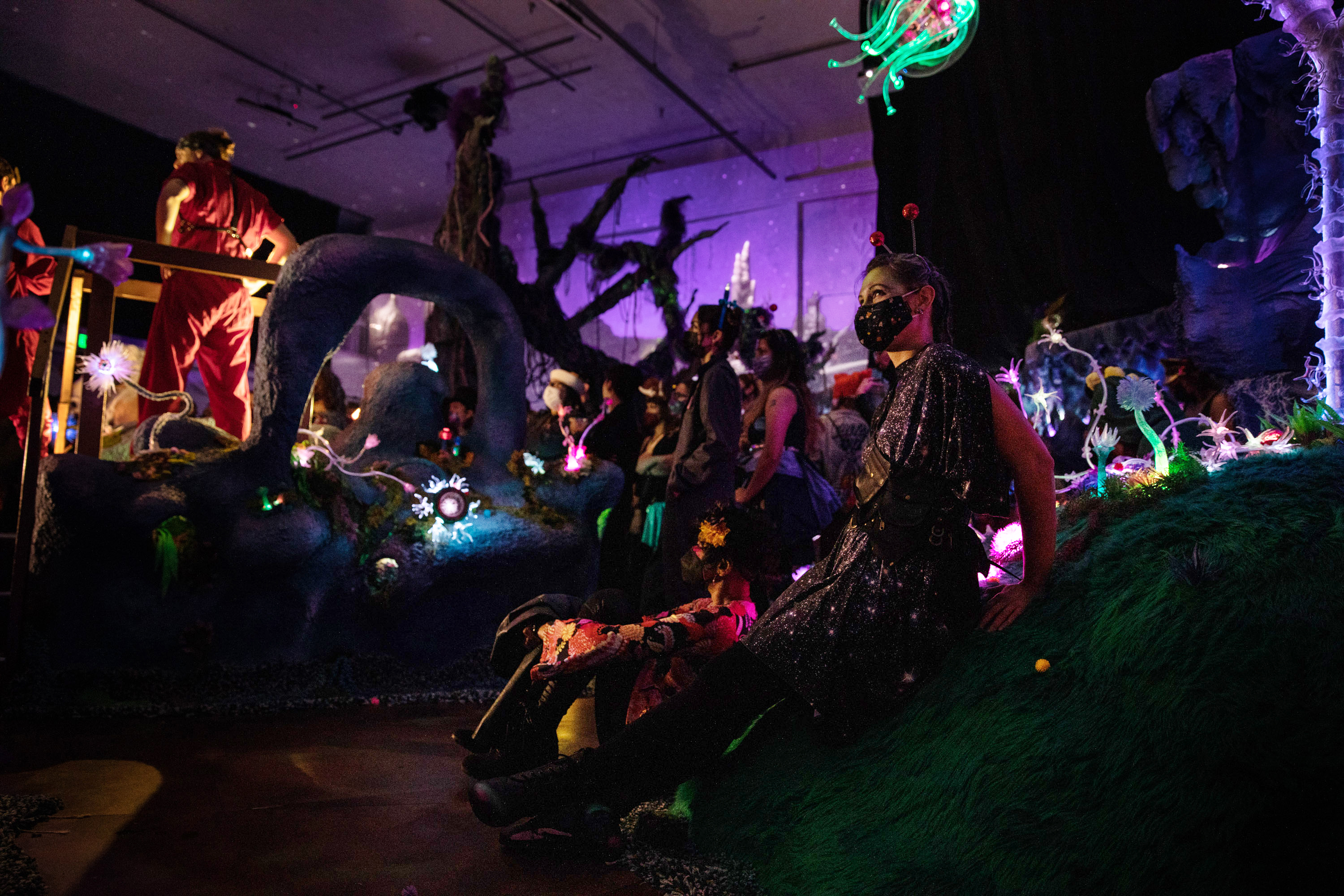 Upcoming Nightfall Events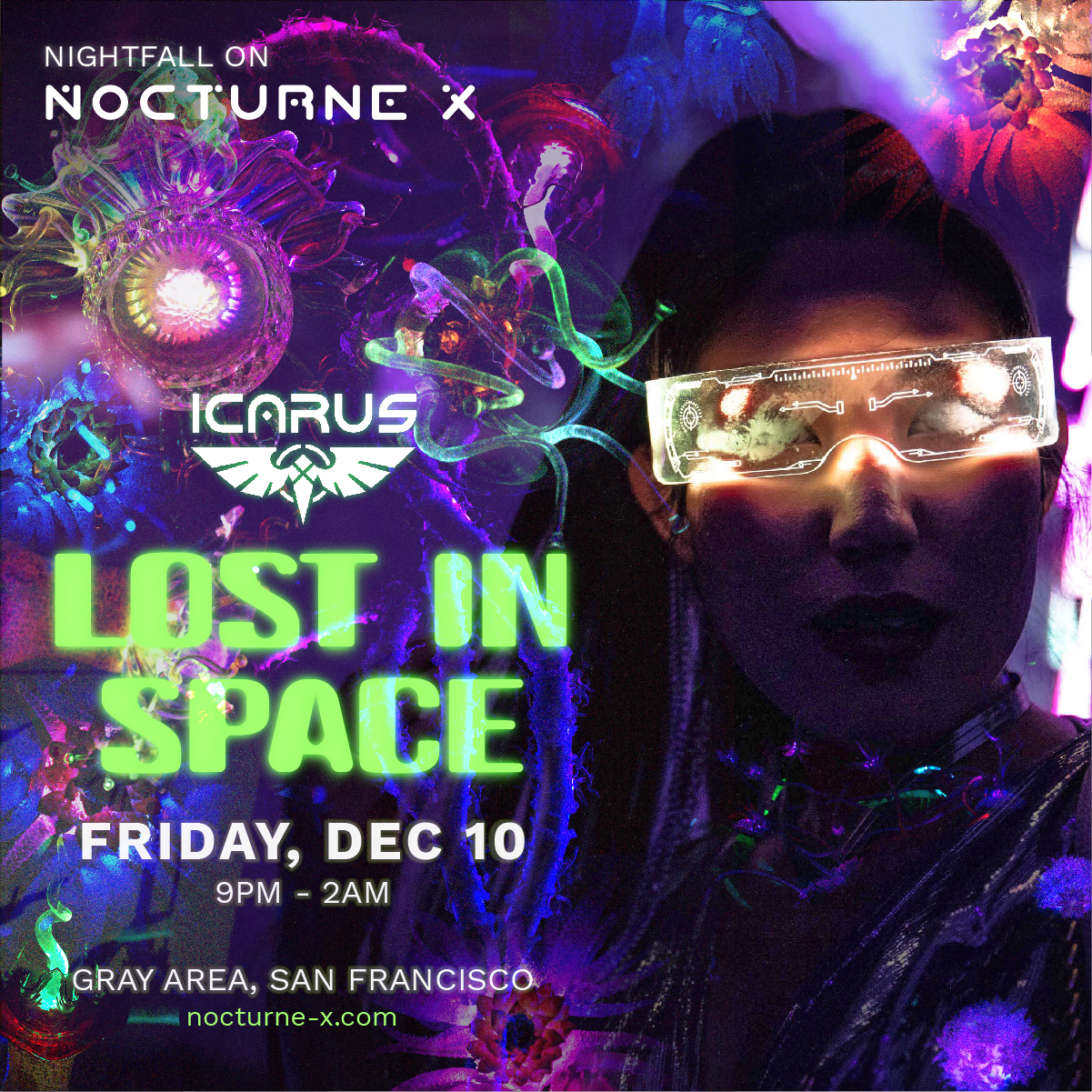 FRIDAY, DECEMBER 10
ICARUS: LOST IN SPACE
The marooned crew of ICARUS leaves their trusty ship in orbit to bring an interplanetary party to the otherworldly preserve of Nocturne X. As night falls and the bioluminescent forests of Nocturne X come alive, get ready for a night of merriment, tomfoolery, and a curated selection of intergalactic beats ready to make you boogie.
Get Ticket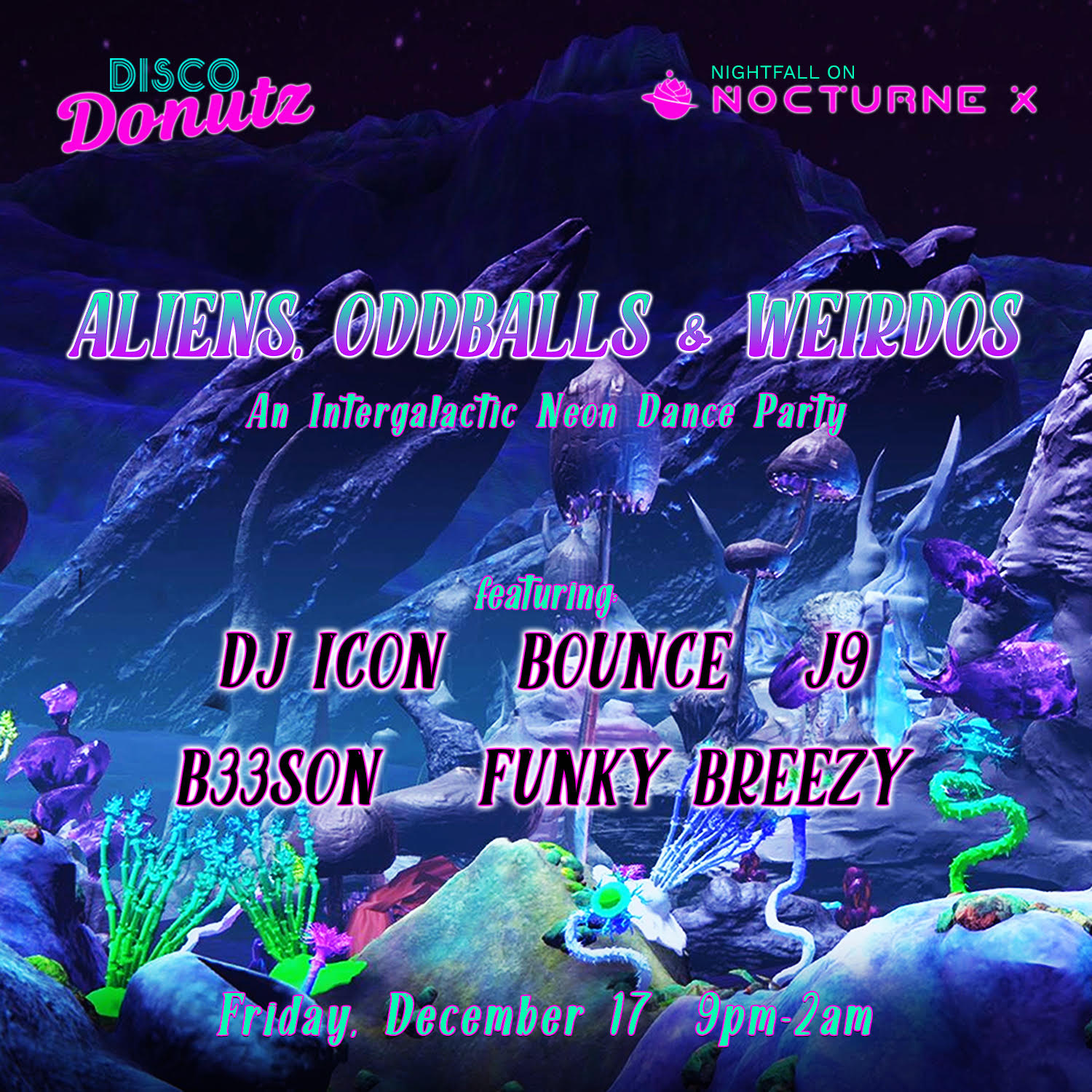 FRIDAY, DECEMBER 17
Disco Donutz: Aliens, Oddballs & Weirdos
Disco Donutz, the team behind the Heavy Petting Zoo art car, is taking an interstellar party bus filled with Aliens, Oddball & Weirdos to Nocturne X! Calling all Aliens, Oddballs and Weirdos! Tired of living on Planet Earth disguised as a human? Is Earth simply not fabulous enough for your fun and fantastic self? We know the feeling! Join Disco Donutz as we take an interstellar party bus to Nocturne X, where all creatures, all identities and all life forms are welcome to explore, dance and be themselves. Please leave your human costumes at home and come as the Aliens, Oddballs and Weirdos you were born to be!
Get Ticket
For media inquiries and press access please contact us.
Built by Numina Studio
Thanks to our sponsors: